Online Payment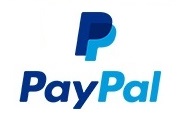 The following payment means can be used for payment in the Online Store. The payment can be don in CHF or EUR in most cases.
Pre-Payment
Postcard only in CHF
Credit Card
PayPal
Twint
The currency can be changed in the header of the Online Store from Swiss Francs to Euro. Changes in exchange rate can be implemented without prior notice.
Payment in the Tack'n'Ride Western Store






Online orders can be picked up within 14 days in our physical store. Payment on site can only be done in CHF.
Cash Payment
Maestrokarte
Postcard
Credit Card
Pick-up is possible during our opening hours or by appointment in our store at Illnauerstrasse 9, 8307 Effretikon, Switzerland.
Payment Information
Pre-Payment
The payment can be made by bank wire on our IBAN account by using the option "Pre-Payment by Bank Wire".
The payment has to be made in the currency shown on the invoice.
The payment must be made within 10 days maximum on the correct IBAN account.
Please add the order reference code in the message of your payment.
Transaction fees, if any, have to be born by you.
Please use SEPA IBAN bank wire for payments from the European Union.
The transaction can take 1-2 days until it is credited on our account. The shipment of the order will be made as soon as we received the full amount or when we receive a payment confirmation from you which has been electronically signed by your bank.
Payments in CHF
| | |
| --- | --- |
| IBAN | CH89 0900 0000 6169 1582 8 |
Payments in Euro
| | |
| --- | --- |
| IBAN | CH94 0900 0000 9114 2403 4 |
Receiver
Tack'n'Ride Becheiraz
Altmannsteinstrasse 36
8181 Hoeri
Switzerland
Bank Information
PostFinance AG
Mingerstrasse 20
3030 Bern
Schweiz
Payment at the post office
You may pay an invoice in Swiss Francs also at a post office in Switzerland using a payment slip. However there are additional transaction fees which you have to add to the total of your payment amount as follows.
| | |
| --- | --- |
| Post Account Number | 61-691582-8 |
| Message | Reference code of the order |
| Receiver | Tack'n'Ride Becheiraz, Altmannsteinstrasse 36, 8181 Hoeri, Switzerland |
Credit Cards and Postcard
The payment with Postcard, E-banking from Postfinance and credit cards is done via the Postfinance AG payment portal. This ensures that payment is secure and following the newest security standards. Tack'n'Ride does not store any information on our servers and does not add additional fees for this way of payment.
PayPal Payments
Payment via Paypal is also integrated in our online store. However it is not allowed to pay via Paypal for pick-ups in our store or if you choose a shipment option which does not include insurance of the item value. You will be redirected to the Paypal website to make the transaction. By using this services you also agree to the general terms and conditions of PayPal which we cannot influence nor provide any guarantees.
Refunds
In principle the refund is made using a Tack'n'Ride voucher. If an potential repayment has been agreed before ordering the amount will be refunded with the payment option used for paying the order. Refunds will only be made for returned items which arrive in original condition, packaging and within the return period.
A repayment on a credit card or Postcard is made through our financial partners and can take up to two weeks.
Refunds of PayPal Payments are made after checkin the returned items.
We need your bank information in order to issue a refund into your bank account for prepayments using bank wire.
Only the effectively payed amount for the returned items is refunded. We do not refund shipment fees or additional fees. Exception: In case of confirmed loss of a parcel the amount will be limited to insured value as listed in the shipment options.